AER strengthens its position in the Caribbean
March 31, 2021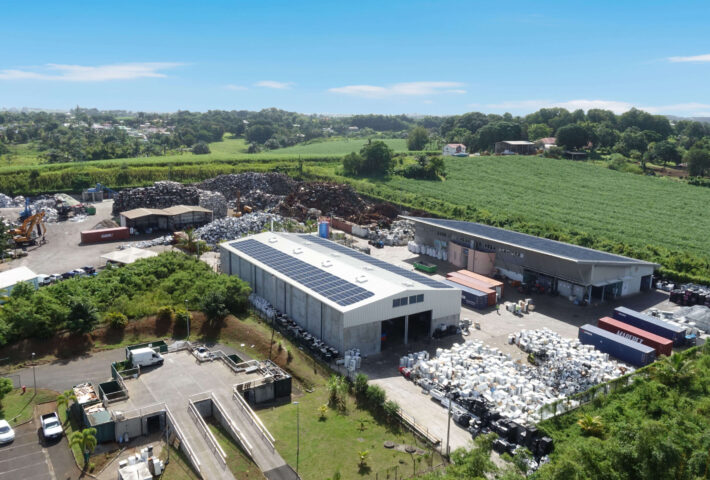 AER continues to assert its leadership position in the field of Waste from Electrical and Electronic Equipment (WEEE) treatment in the Antilles and the Caribbean.
Local eco-organisations have just renewed their confidence by contracting for a minimum period of 5 years. AER's strengths that make it a recognised player are multiple: the growing know-how of its young team of 50 employees, its multi-flow skills (not very developed in metropolitan France), and its triple WEEElabex certification.
AER is also active in the recycling of metals and end-of-life vehicles. The objective of 10,500 tonnes of WEEE collected and treated in 2021 (half of which from Martinique, i.e. 600 sea containers) is also facilitated by its experience in the treatment of metals. The dynamism of the ENERGIPOLE group in Guadeloupe has enabled the launch of a new activity: the collection and treatment of Waste from Equipment and Furniture.
AER is increasing its environmental investments with a first building already equipped with photovoltaic panels and, very shortly, a second building. The company will also invest to double its production capacity as well as to improve the well-being of its employees. A dismantling workshop of 400 m² got off the ground at the end of 2020, a second production unit of 1600 m² is under construction, and a soundproofed and air-conditioned sorting cabin is planned for 2022.
Despite the current health environment, AER is consolidating its positions and pursuing its economic development from its Jaula activity area with, as cornerstones, the resources and skills of its employees and the relevance of its investments.